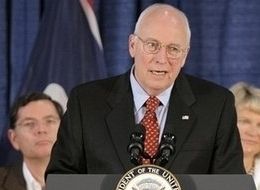 "In three days we'll choose a new steward for the presidency and begin a new chapter in our history," the Vice President said Saturday morning. "It's the biggest decision that we make together as Americans. A lot turns on the outcome. I believe the right leader for this moment in history is Senator John McCain."
Note: Mr. Kettle and Mr. Pot, open is the new black!
---
I am going to vote for Barack Obama.
I am William "Papa" Meloney and I endorse this message.